Please join
State Senator Michael Brady
Representative Michelle Dubois
& Representative Dan Hunt
For a Friend-raiser to benefit Tír na nÓg
Meet the artists and learn more about this exciting arts project happening here in our own backyard!
Saturday June 18th 5-7pm
188 East Street
East Bridgewater, MA 02333
RSVP To: Colleen Lofgren by Wednesday 6/15/16
774-225-1320 or [email protected]
Tír na nÓg June to October 2016
Tír na nÓg - is a temporary public art and public engagement project featuring the work of two acclaimed internationally known artists: Caoimhghin Ó Fraithile (Ireland) and Michael Dowling (Boston-US/Ireland).
These two artists will be creating site specific artworks in the Summer of 2016 in Boston's acclaimed
Emerald Necklace Park System designed by Frederick Law Olmsted.
These works are part of Ireland's 2016 Centennial- a global initiative to mark the centenary of the 1916 Easter Rising which set Ireland on it path for independence.
Suggested Donation: $25, $50, $75 & $100
Please share this invite with others who might want to attend!
For more information about the art project and/or to make a donation on line if you can't make the event: http://mwponline.org/wordpress/projects/tir-na-nog/
Looking for volunteers for the public art project-Tir Na Nog:
Specifically to help Irish artist Caoimhghin Ó Fraithile, who is staying and working in South Boston, with cloth tying on to rope for his site specific work (very light meditative work) and he is also in need of help with light carpentry work.
To volunteer and/or for more information: contact Kathleen Bitetti - email: [email protected] - cell is 617-784-4652
We are looking for help on Saturdays (time is flexible), and weeknights (Mondays to Wednesdays) from 6 to 8pm or so (again this can be scheduled to better fit volunteers' schedule(s)).
Next week we are planning to work on the evenings of June 6, 7, 8- and depending on the size of the group-it will be either at Medicine Wheel (110 K St) or the Paraclete Center (207 E St). Both have parking and both are located in South Boston.
The South Boston Arts Association is proud and very fortunate to have oil painter and double amputee veteran Peter Damon as the Guest Artist for the South Boston Arts Association's June Meeting, Saturday Morning, June 11, 2016.
Sgt. Damon, retired, is an exceptional artist, an oil painter, and a severely wounded Iraq war veteran.
In October of 2003 he lost parts of both his arms while serving in Iraq as a helicopter mechanic in the military.
The accident killed his close pal, SPC. Paul J Bueche 19, of Daphne AL.
Since then, art has become a huge source of therapy for him, both physically and mentally.
Peter's website is dedicated to SPC. Bueche.
Painting has given Peter a new perspective on life and he has made a promise to his buddy Paul to make the most of it.
Peter and his wife Jenn recently opened a new art gallery. The 'True Grit Art Gallery' in Middleboro, Massachusetts.
Peter has his own blog site/web site - http://sgtdamonsart.blogspot.com/, and has been written up in: Time Magazine, the Boston Herald, Boston Globe, Brockton Enterprise and the Middleboro Gazette. And he has been featured in the TV Documentary, "Aftermath", The "Today Show" and "Homes for our Troops" with Phil Mickelson.
As always, attendance at the Arts Association meetings is free and open to the public. Coffee, juice and muffins are served.
From Jimmy LeBlanc's Go Fund Me page: https://www.gofundme.com/2n29euks

My name is Jimmy LeBlanc. Like many of you I am an avid lover of film. I became an actor and studied in a prestigious program in Los Angeles. I have been lucky enough to appear in a few major films including Spotlight which won the Oscar for Best Picture & Best Screenplay! Now I want to pursue my real passion - making my own film.
 I spent two years (2008 to 2010) writing a screenplay with help from my friend and co-writer Jayson Booth. The film is a character driven drama about 5 childhood friends from my home town of South Boston. Adults now, they still run around pulling the same crap they did when they were twelve. These stick-up-kids ultimately learn a scarring lesson about their chosen way of life. A fictional story with input from friends and industry insiders whose opinions I value, the story is edgy, entertaining and most importantly it is authentic.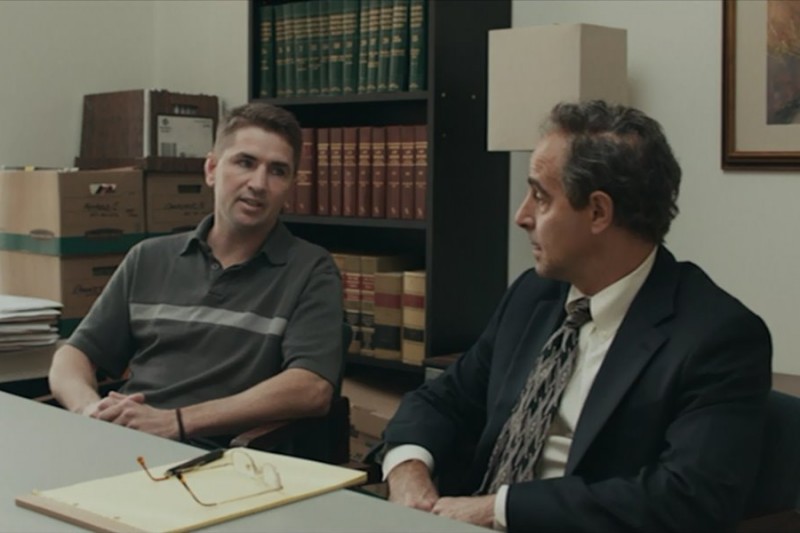 Glenn Williams, a life long resident of Roslindale is a musician and artist who has dedicated his life to being involved in the arts and promoting the arts. His career began in the 1970's as a member of the Arch Diocesan Youth Symphony as a classical bass player. He was the Summerthing Coordinator in the 1970's – a City of Boston program that brought visual arts, crafts, music and performances to local neighborhoods. One of the highlights of the program was a performance by the Boston Symphony Orchestra in Fallon Field, Roslindale.
Glenn is a prolific songwriter and singer who plays bass guitar, guitar and keyboards. He is currently a performing musician. His group Random Access Memory, an all-original pop rock band, was featured in the 2000 NEMO Music Showcase and Conference for their CD "Misfits". Other bands include: Blown Glass, Ma, Pa, Joe & Friends, Feedback. Boys with Toys, Casey Williams and Urban Caravan.
Glenn and his partner Tim Casey are co-founders of LowBudgetProductions – A complete music and multi-media production facility. They have a web site at http//www.lowbudgetrecords.com.
Glenn is a community activist and is the current President of the board of BNN TV, current President of the Roslindale Arts Alliance, past president and current board member of Roslindale Village Main Street, past president and vice president of the Sacred Heart Home and School Association and past Chairman of the Board for Healthy Roslindale. He is a member of the Hyde Park Arts Association.
Glenn currently teaches and manages the art curriculum at Sacred Heart School in Roslindale.
Glenn is the founder of BNN-TV "It's All About Arts. He has interviewed over 600 artists from all media since 1997. According to Glenn, "I love being able to meet and showcase artists. Art is something that brings different cultures, different communities and different lifestyles to an even plane. Art is the only true international language. Do something artful for yourself this week."
The Association is open to all, with monthly meetings taking place on the second Saturday at 9:30am at M Street entrance of the L Street Bathhouse. Please join us for some coffee, conversation and art.

Please note the change of venue for this week's meeting. We will meet at the Library.
Our artist/presenter wil be painter Norman Crump!